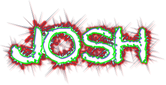 Hello, I'm Joshua (or Cupholder to my friends, and Joshua Thermoblade for those of you in CWA) I created Cupholder Productions.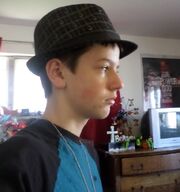 I am a 13-year-old film-maker. I have a pation for film-making, gaming, music, and most of all Christ. I like to share my talents and that is one of the reasons I started CupholderProductions. My origional channel, 334belle, was all about just hanging out with friends and having a good time. Although CP is a bit more "Script" oriented, I still would like that to be an aspect. It shows my roots of film-making and a lot of who I am. I can be quiet or or the life of the party. I play guitar and sing, and am always listening to music. But really the most important thing about me is I love my crazy awesome friends. Weather it is helping me with another insane video idea or just hanging out, they are just great guys (and girls) to be around. So thanks guys for being you! :D
Current Projects
Edit
Nerf War Missions
Edit
I am currently involved with the Nerf War Mission series which right now includes two videos
A word about _______
Edit
I am starting a new series of motivational dramas. each one will feature a new topic that will be put in the blank. ex. A word about faith.
EverythingEdit
I am in pretty much every project on this Channel, even if it happens behind the scenes. Just doin' what I love and lovin' what I do!
Random things
Edit
Favorite lines
Edit
"quit hitting me in the leg!" CACox97- Nerf War Liberation
"Snake! You're supposed to be dead!" "yeah, I guess they exadurated a little bit" Levi from "Nerf War Mission: Infiltration
"If a guy does somethin' stupid once, its because he's a guy. But if a guy does somethin' stupid twice, its usually for some girl." The Once-ler- The Lorax